TOSHIBA MANAGED TECHNOLOGY SERVICES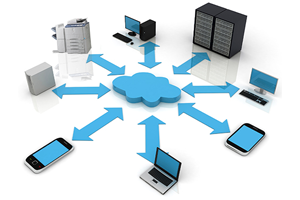 In the world of technology, Toshiba is a leading innovator of products and services that improve our daily lives both at work and at home. Our wide range of products makes us the logical supplier of choice. Partner with Toshiba and you'll save time, money and receive the best quality equipment with service and support to match.
You have more important issues to deal with than your computer network. It is, however, a critical enabler to your business and in need of attention to ensure it's running predictably, optimally and securely.
Our managed technology program is the ideal solution for an organisation like yours, an organisation that demands the utmost in network reliability and quality service.
TOSHIBA'S MANAGED TECHNOLOGY SOLUTION OFFERS:
24X7 ADVANCED PERFORMANCE MONITORING:
Ensuring all of the critical network devices that comprise your business network are healthy and functioning reliably and optimally.
SCHEDULED PREVENTATIVE MAINTENANCE:
Ensuring that your servers, PCs and other vital network devices function optimally. This improves reliability and security.
QUARTERLY NETWORK HEALTH REVIEW:
Dedicates time to review reports and issues that are important to the ongoing performance of your network. We translate technology into business terms for you.
SECURITY MANAGEMENT:
Uses properly designed and implemented Anti-Virus and Anti-Spam solutions to keep your business protected.
PATCH MANAGEMENT:
Ensuring all of your Windows servers and PCs have the most up-to-date security and system patches, helping to optimise performance and minimise security risk.

Network Operations Center:
Our NOC team is available to assist with all your support needs, delivering support remotely and actively monitoring your systems for critical failure.
Toshiba Managed Technology Services allow you and your staff to concentrate on the critical tasks like growing your business. Toshiba can supplement your existing in-house technical staff or act as your virtual ICT Department. For further information, please take a look at these dedicated approaches below